The day's go by so fast..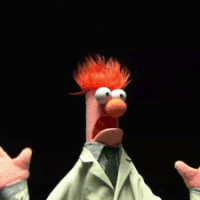 Thank you for your continued patience!
 The days have been going by fast lately here in Ohio and so I have been lacking in the blog department a small bit where some of you may have noticed (or now you notice because I told you) lol. That is my fault, I used to be blogging daily, and always commenting and replying back within hours , but now, my schedule has changed some days and I am spending more time studying – Thanksgiving is on its way & my social life has seemingly picked back up since meeting new friends. All of these excuses I listed are taking away time from my blog and so you have seen less post and if you do read them, the quality has been so-so & I totally take the blame for that and that is something I will get back on the right path because good quality articles are important, especially in my situation. 
The last thing I want to do is quit the blog or take a long break because I know this blog has done so much good, but I also have realized my reality sometimes doesn't allow me to blog when I want to, so if it seems like I am skipping days, or weeks – do know this isn't intentional and no, I am not quitting or ignoring your post/comments, all it means is life has a got a hold of me and I am trying. 
With all this being said, some good news.. 
I have had a PR of an online website/magazine get in contact with me out of the blue about writing an article for them, so hopefully if all works out, I might be doing that, it has been awhile since I have done an article for someone else. 
Secondly, I am looking for guest bloggers who can talk about: Yoga, meditation, and prepping for a marathon. You can choose out of the three which one you are comfortable with because I will want 3 different people anyways. Basically if you are interested in doing a guest post about any one of those three topics, send me an email Shay.moss19@gmail.com and let me know. I will discuss the details with you via email and we will go from there. There will be other opportunities for guest posting on my blog so don't get hung up if none of these topics are up your alley, because I have over 100 topics written down that I do and ones that will be from someone else, so just keep a look out 🙂  Hope all of you have a wonderful Tuesday! Catch up soon!