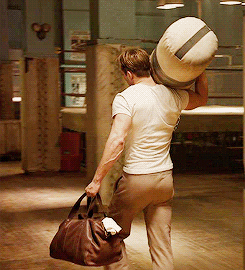 Let's keep this fun and light for today's sake. It is Tuesday and nobody should have to read a long paragraph today — but tomorrow I will have 5 long paragraphs for you to read … Just kidding! LOL (or am I)?
As a regular gym-goer (who attends the gym at least 5 times a week), I have to have my gym essentials– it is VERY important to me because hey, the gym is like my second home. Literally. 
Sometimes I find myself carrying a heavy gym bag and other times, I get lucky and it is light as a feather, but regardless, I ALWAYS have my gym bag with me when heading to the gym. What else?
Deodorant –

— because even though I apply it to my armpits before heading to the gym, I bring it just in case I need to reapply it after a shower, or if I happen to need to reapply it during a workout — I prefer to NOT spell like B/O if possible.

lotion

—— mainly because I don't want to have ashy skin. I know we are there to workout, but I like to look decent. 

Ipod-

— because music if life and I need it to function at the gym for long periods of time. Our gym plays music but sometimes I'd rather to listen to my own playlist

Headphones

—– to keep people from wanting to strike up conversation with me because when I am at the gym, I am ALL about my focus and zone. I talk to people of course but very rarely and that is if I choose to talk to them first.. save the small talk for after the workout is my motto ALSO, because I like carrying extra pair of headphones in case mine break or lose them

Deep Blue Rub Lotion

— I bring this because it helps with sore muscles and cramping..so if I have soreness, I can rub some of this on before or after the workout and it works wonders.

Ibuprofen-

— I like to bring this over the counter medication just in case it is THAT TIME OF MONTH for us ladies or just as back up for any pain. 

My written workout/workouts-

— I bring this because I always have my workout for the day planned out ahead of time and record everything via pencil/paper. 

extra clothes

— If I want to change afterwards or maybe I am wearing shorts during the workout but post workout want to wear pants because it is cold outside, etc. I bring hoodies and jackets as well for the same reasons

extra pair of shoes

—I don't wear my shoes for the gym outside, so I will pack my gym shoes and wear my everyday shoes

socks

— if my socks get sweaty or if I want to change into long socks for deadlifts, I don't always pack socks but sometimes it is necessary 

shaker cup

—- I bring my shaker cup for drinking purposes obviously

protein powder

— I don't always bring protein powder, it just depends if I have any on hand

hat

— I don't always pack a hat but sometimes it is nice to have depending on the weather and if I did my hair or not.

Cellphone

— I carry this on me at all times in case of emergencies, etc & to tape my videos during my workouts

Wallet

— sometimes I like to buy things at the gym, so my wallet comes with me everywhere I go as well
I typically don't take showers after my workout at the gym, I always go home to have my shower so I don't have a reason to bring towels, wash cloths, tooth brush, etc.. with me.. 
So as you can see, I like to be fully prepared before heading to the gym. What do you carry in your gym back? 
Shay-lon 
P.S my gym supplies bands, belts, wraps, etc so those are things I don't have to bring along unless I want to bring my own 🙂