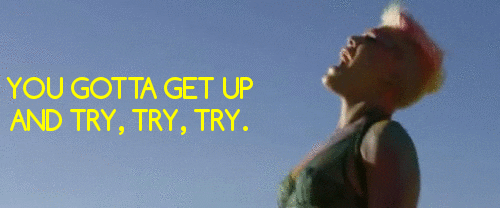 I am willing to assume that many of you have a New Year's resolution and out of the many of you, most of you will have one that deals with "losing weight, gaining muscle, being fit" , etc. All of which fall into the category of "wanting to change your appearance" in some way or fashion. About this time, this means more and more articles are hitting the social media platforms/websites about ways to lose weight, gain muscle, be lean, etc — which translates to many of you will be hopping on board with the ideas and come to realize: 
1) they don't work (not for everyone)
2) you can't sustain it for the long term 
3) it gives short term results
4) you give up because you lack the motivation
5) you financially cannot afford it
6) You make up excuses for why you can't start "now"
7) you have been relying on your friends and family to take part in it with you and when they quit, you quit. 
8) you didn't do enough research on the matter, so you end up hurting yourself.
9) You didn't have a backup plan in place for when you fail
10) most the shit you see is the same shit you have seen before — just a new name attached. 
&& if that isn't enough, you are becoming DESPERATE – which means you try anything and everything and when nothing works or when you hit a plateau or when things become hard, you GIVE UP. 
Sadly, we get so worked up for the New Year, that we forget we have been through this same cycle over and over and over again. So.. Quit the cycle. Quit being desperate. Quit being a follower of a new fad/trend and do something different this year. This year: Work for it. Be patient. Be informative. Be determined. Be motivated. Be disciplined. Be mentally prepared. Be good to yourself. Be Strong. Be Unstoppable. 
Stop giving up. Stop making excuses. Stop complaining. Stop blaming. Stop relying on others. Stop being weak minded. Stop allowing others to mold you. Stop being a follower. Stop putting yourself down. 
There is no secret to this fitness thing, because everyone has a different formula. I found my own that worked for me, I constantly struggle but I manage to still have enough in me to keep going. If you want something bad enough for yourself, you will find a way, a way that works perfectly for you & when it gets harder — you won't give up but instead be strong and continue on. 
Shay-lon