Can never be prepared for what's to come.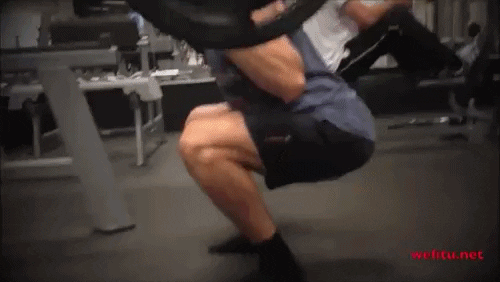 First time having to do squats and deadlifts on the same day, I survived. For now. I did another dynamic workout today with the two core lifts; speed, power and explosiveness. Check out the progress with my low bar — wide stance squats and sumo deadlifts; both done at 60% of 1RM: Squats and sumos
I pretty much decided that I would work on sumo deads this week and conventional next week– switching it every week so I hit both but not at the same time. I am still working on getting used to the low bar wide stance squats — they have been weird, but I know they will be helpful and worth my while.
Kettlebell swings: 4 x 25, 12 lbs
EZ bar hip thrust: 4 x 25, 20 lbs
Front box jumps: 4 x 25
Barbell sumo deadlifts: 9 x 3-6, 135 lbs
Barbell back squat (low bar, wide stance): 9 x 3-6, 120 lbs
Hip abductor machine: 5 x 10-15, 100 lbs
Butt lift with band: 5 x 10-15, red band
one arm kettlebell clean: 5 x 10-15, 12 lbs
Hip adductor machine: 5 x 10-15, 50 lbs
Glute kickbacks: 5 x 10-15
Stiff legged DB deadlift: 5 x 10-15, 40 lbs
Lateral band walks: 5 x 10-15, green band
smith machine kneeling squat: 5 x 10-15, 75 lbs
kettlebell romanian deadlift: 5 x 10-15, 10 kg