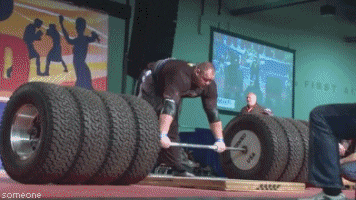 So those of you who didn't already know, I attended the Arnold Classic Fitness Expo March 2nd – March 4th. I thought I would let everyone in on some pictures and news 😀 
This was my second year going, the whole weekend was fun and something to remember, I met many, many, fitness industry celebrities, went to parties, got some supplements and samples and bought me a pair of versa gripps — the most meaningful moments were spending that time with a circle of friends. I stayed in Columbus, Ohio all weekend during the event. Parking was critical Saturday because it was 2X busier on Saturday than it was Friday. Friday I paid 10 dollars for parking and Saturday I paid 20 dollars— ugh! also, the weather was cold but decent sunshine so if walking in the cold wasn't your thing, then you either needed to arrive extremely early or live in the area to get a close parking spot near the convention. 
I could definitely tell in the last few years, the Arnold Classic has grown in size as far as attendees, which makes it really difficult to get through lines, avoid being pushed or knocked over & I definitely would say that bringing small children would not be in your best interest because of how busy the convention is all weekend. It doesn't allow strollers, which is a GOOD thing because could you imagine being ran over by a stroller, it hurts! Also, it did seem people with wheelchairs attended but it was difficult for them because they not only had to avoid running people over, but people were constantly pushed up against their wheelchairs. These are things one should expect if you are a newbie and things most people are prepared for if they have attended previous years. I think the easiest way to go about this weekend is to have a list of pros and cons of my experience 🙂
You get free samples of pre-workout

you meet fitness industry athletes and celebrities you might not normally meet in everyday life

They have performances in powerlifting, bodybuilding and CrossFit (women's and mens)

They had fencing, cheerleading events, body painting events, american ninja warrior

you could participate in events (events that companies allowed general population to compete in)

They had a food court within the convention if you didn't want to leave the site

you could carry in bags and backpacks but they were always checked at the door

You are able to use cash or credit for event or order tickets in advanced

There was NO line having to get into the building

There were elevators, esculators and stairs accessible 

variety of booths that offered apparel, supplements or games

everything is usually cheaper (weightbelts, chalk, etc) at the arnold classic 

taking a picture with the Arnold statue 😛

could watch pre-judging for bodybuilding events

the convention is downtown Columbus, so it is surrounded by many restaurants and hotels, stores

There were police present outside to give help to those crossing the street and officers inside the convention 

there was an information booth and directory if one gets lost

You don't have to be fit to attend, it is an event for any walk of life

tons of entertainment within the convention

parking near the convention and off the main street

You were able to reserve parking 

tons of walking, so great for exercise

handicapped accessible

You get to see Arnold S, if you are lucky.. he speaks to you and you can get a picture of him walking the convention/expo
/There were other pro's to be listed about the event, but this was small taste of what it was like
Bathrooms were difficult to find at times within the convention center. 

some of the bathrooms were small, so having to wait to use the bathroom

the amount of people could make someone claustrophobic 

no strollers allowed (which sucks if you have a child who needs one, but it is a good thing because they wouldn't be safe to bring in the expo)

LONG LINES FOR EVERYTHING AND ANYTHING! 

easy to spend tons of money at this event, so have a budget set for yourself if you are trying to save money

parking further away from the event can be hard on those who have issues walking or don't enjoy walking in cold air

the food court didn't offer healthier options .. except for maybe one place

the food court restaurants were pricey

people drive horrible in Columbus, be prepared to go fast and to be cut off multiple times

people cut people in lines at the event (sometimes) so pay attention to who is in front of you so you don't have people try to cut 

some of the fitness industry athletes were walking around in the expo — which meant it was harder to get to them because normally a crowd would form and make it harder to get a picture or video

The Wi-fi service was 80 dollars if you wanted to use it (each day)

the service within the convention was HORRIBLE! 

some of the athletes can be assholes or rude — thankfully the ones I met were down to earth and willing to talk to you

some people were rude because they would knowingly take up 20 minutes of the athlete's time while holding up a long ass line. 

If you have low self esteem, this convention can be overwhelming because tons of people are in shape and have very little clothing on (revealing their quads, abs, backs, etc) and so if this bothers you… it might not be your cup of tea. However if you enjoy seeing other people's progress and physiques, then you will enjoy it. 

If you smoke, you cannot smoke inside the convention or expo (which in my opinion is a good thing) but for smokers would be a bad thing
That was some of the cons of the event, obviously there might have been more but this gives ya an inside look. 
I personally enjoyed myself and had tons of fun, I won some things, got amazing products and have learned so much about others within our industry. I have pictures and videos I will posting from the event all week.. so stay in touch with my Instagram — FitnessWonderwoman
Let me know if you attended this event this year in the comments!