Come to the Gym with a Plan in Hand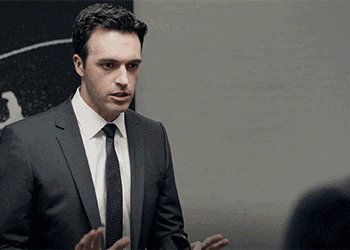 I am a huge advocate with coming to the gym with a "plan in hand". Now for some of you, you already do this and for others of you, you don't like having all the extra papers lying around or don't like bringing your electronics to the gym with you BUT I am telling you, as tedious as it might seem, it is always better to come to the gym with exercises you already have planned out vs coming to the gym and having to pace around or stay on the treadmill until you decide what to do next. 
My course of action is written the night before or the morning of the workout as soon as I wake up, because typically I already have an idea of what muscle groups needs to be worked on or have a program I am following and so having it written down will allow me to stay accountable and also allow me to keep track of everything. I have two whole notebooks full of workouts and tons of random sheets of papers with all my workouts since day one of keeping track of my workouts – I am able to look back on everything I have done (but I also have another purpose intended for why I do this).
Sometimes in order to get results you have to do trial and error and keeping up with your workouts will be helpful to you in doing so. I even have to track my eating habits come Monday, so I have an app for that and I am debating on having a notebook for it but that might be a little redundant (but helpful if I lose my phone, etc) anyways, the point is, when you come to the gym prepared it lessens the time having to think about what to do and puts more emphasis on the actual workout time, it might help take away some anxiety, it allows you to remain accountable, it will increase your likelihood of sticking with a program, tracks your plateaus, allows you to make new goals for yourself, and in the long run might serve as an reward for all the hard work you put in! 
Do you track your workouts? how do you track them – paper or electronically?